Regular price

$15.00

$15.00
Our gynecologist developed heat patches are specially made to ease period pain and cramps - whether you're at home or on-the-go. Composed of natural ingredients that are oxygen-activated and naturally heat up to a soothing temperature for optimal pain relief. The unique shape is designed to cover ares of pain or cramping, yet thin enough to be worn discretely under clothes. Provides comfortable heat for up to 10 hours. Fragrance free. One time use.
specifications

-FDA Cleared

-Developed by women doctors and gynecologists

-Gynecologically and dermatologically tested

-Designed in Sweden, made in PRC.

-100% vegan
How to use

1. Remove patch from its individual package.
2. Peel off protective film that covers the adhesive.
3. Attach the patch directly to clothing covering lower abdomen or back i.e. underwear, shirt, pants, etc. Patch may be left on for no more than 12 hours straight.
4. Remove the patch by gently peeling it off the clothing it is attached to.

WARNING: The patch must not be left on for more than 12 hours straight. It is not suitable for women who are pregnant nor breastfeeding. Do not use on damaged or irritated skin. If irritation occurs, remove the patch and avoid continued use.
Ingredients

Iron powder, activated carbon,
aqua (water), vermiculit, salt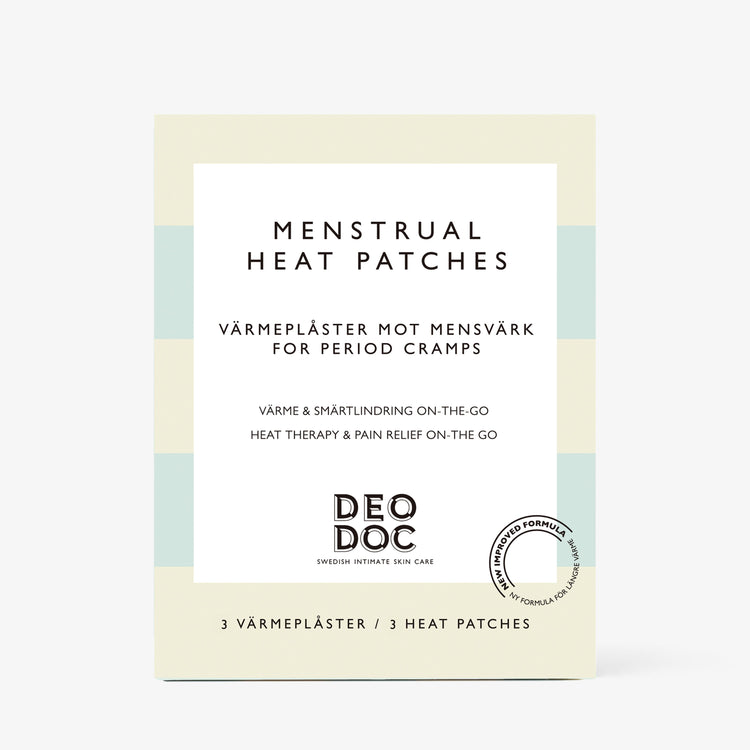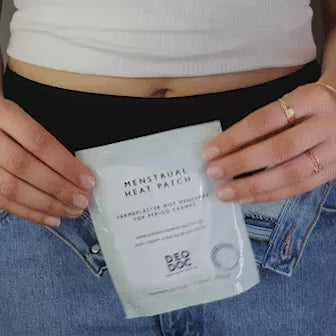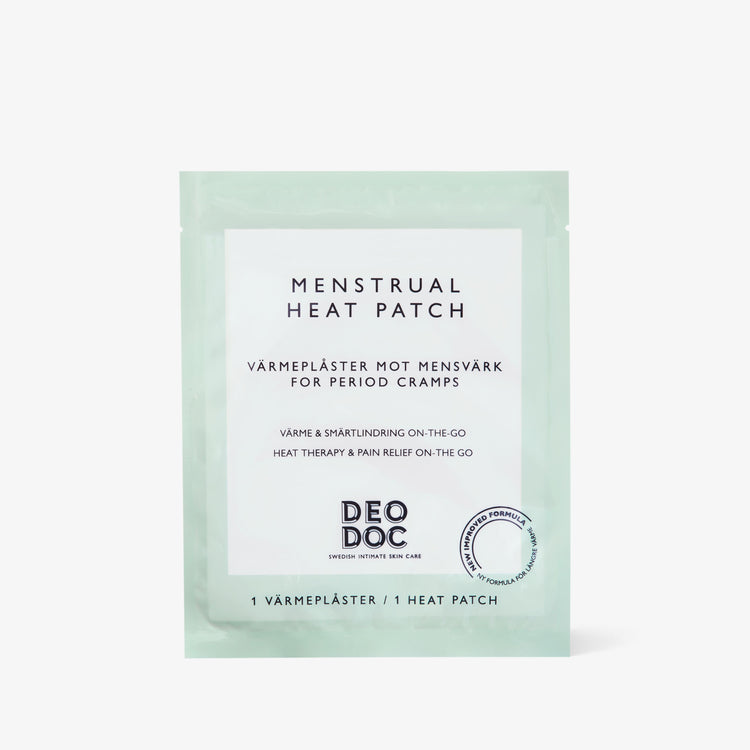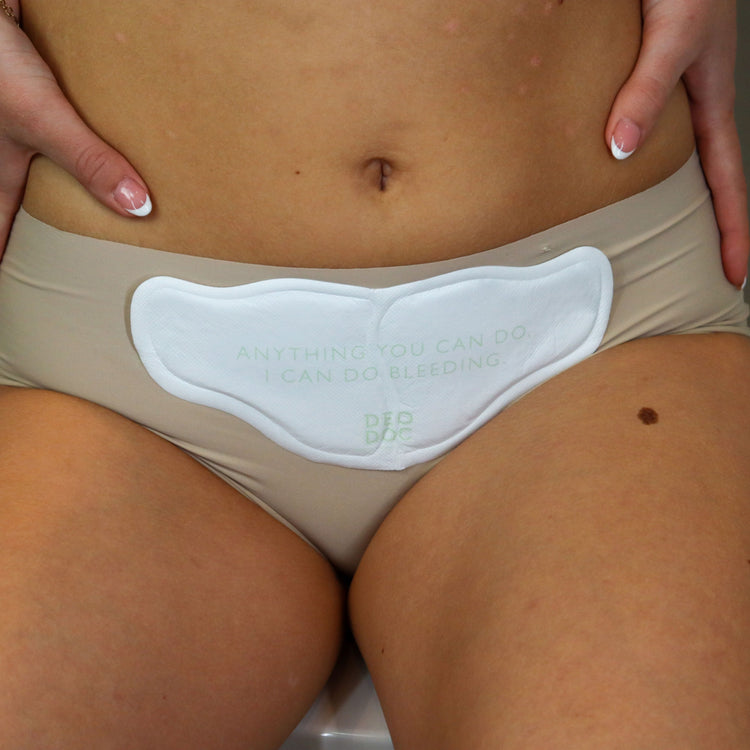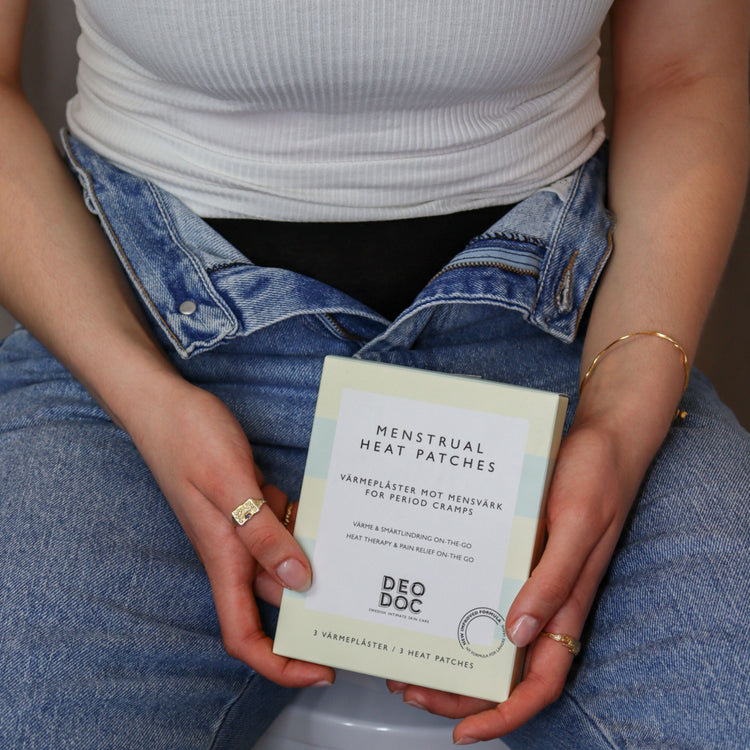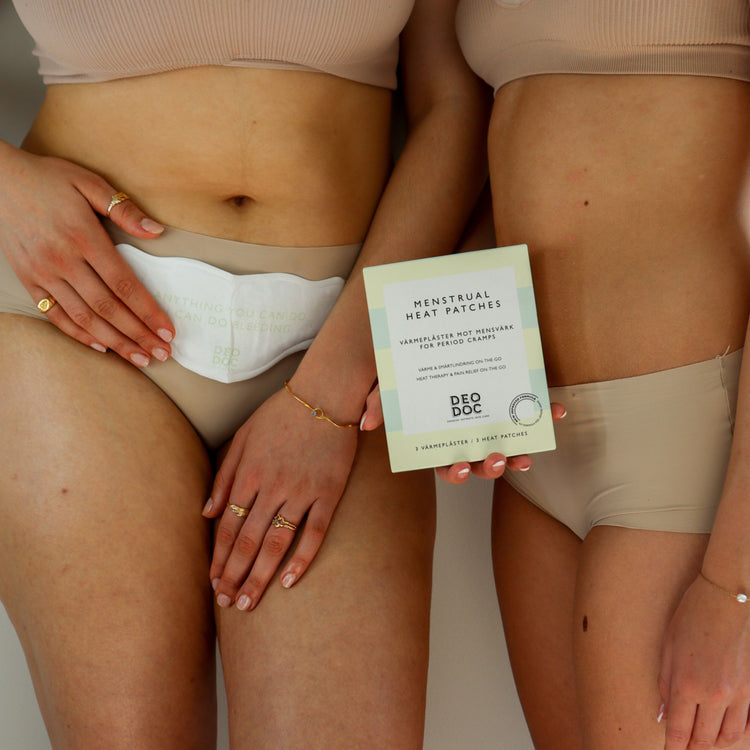 Science based
Made by gynecologists
Made in Sweden
Vegan
Doctor's Corner
"Menstruation is an inflammatory process that can cause pain and as doctors, we first recommend anti-inflammatory drugs to help relieve this pain. However, we have learned from clinical experience that pain levels vary among women. Some women like to combine oral treatment with an external heat source while others prefer just a heat source. Research shows that heat can help temporarily relieve pain as it increases blood circulation to the area. Additionally, heat causes pain receptors to become blocked by skin's heat receptors at temperatures above 40°C which is why heat can assist in pain relief."
-Dr. Gunvor Ekman-Ordeberg, OB/GYN, MD.,PhD