Regular price

$9.00

$9.00

Thin and naturally absorbent night pads made of 100% organic cotton - and nothing else! The top sheet and core are both made of super soft organic cotton, making them breathable and gentle on your most sensitive skin. Designed with wings for a comfortable fit and overnight flow protection.

10 pads/box.
No synthetic plastics in contact with your skin
Made with Certified Organic Cotton, which has been grown without chemical herbicides, fertilizers or pesticides
Hypoallergenic, which helps prevent the risk of irritations and allergies
The outer packaging and the product are 100% biodegradable
GOTS-certified organic cotton
specifications

-Developed by women doctors and gynecologists

-Gynecologically and dermatologically tested

-Free from allergens, alcohol and parabens

-Designed in Sweden, made in Spain.

-100% vegan
How to use

Open the pad package, remove the paper on the backside and place the pad on your underwear with the glue facing down. Wrap the wings of the pad around the underside of your underwear for a secure fit.
Ingredients

Top sheet + core made with 100 % organic cotton. Biofilm layer, wrap and adhesive; compostable and biodegradable.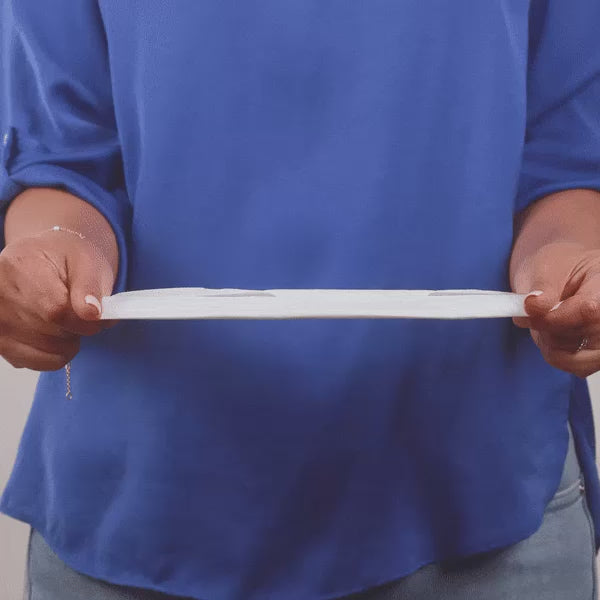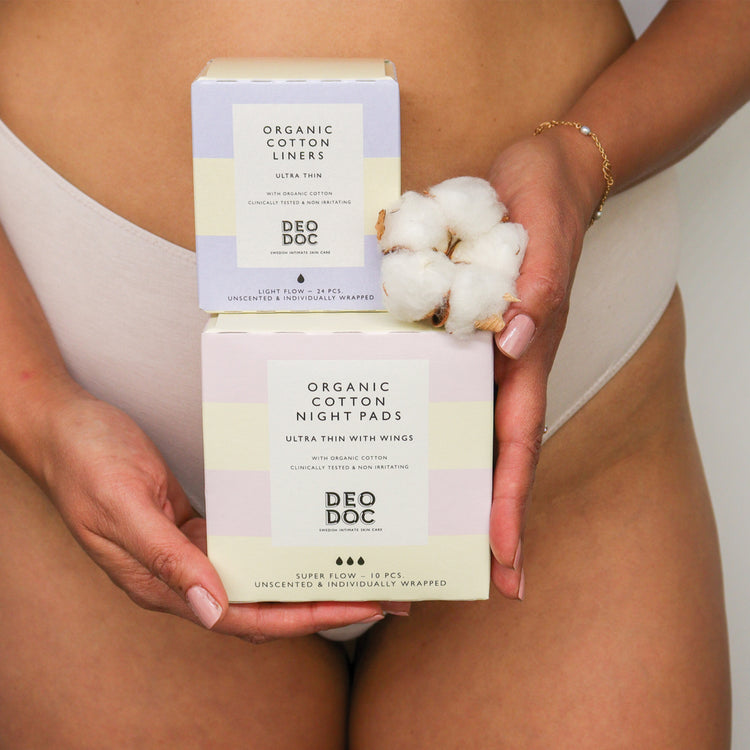 Science based
Made by gynecologists
Made in Sweden
Vegan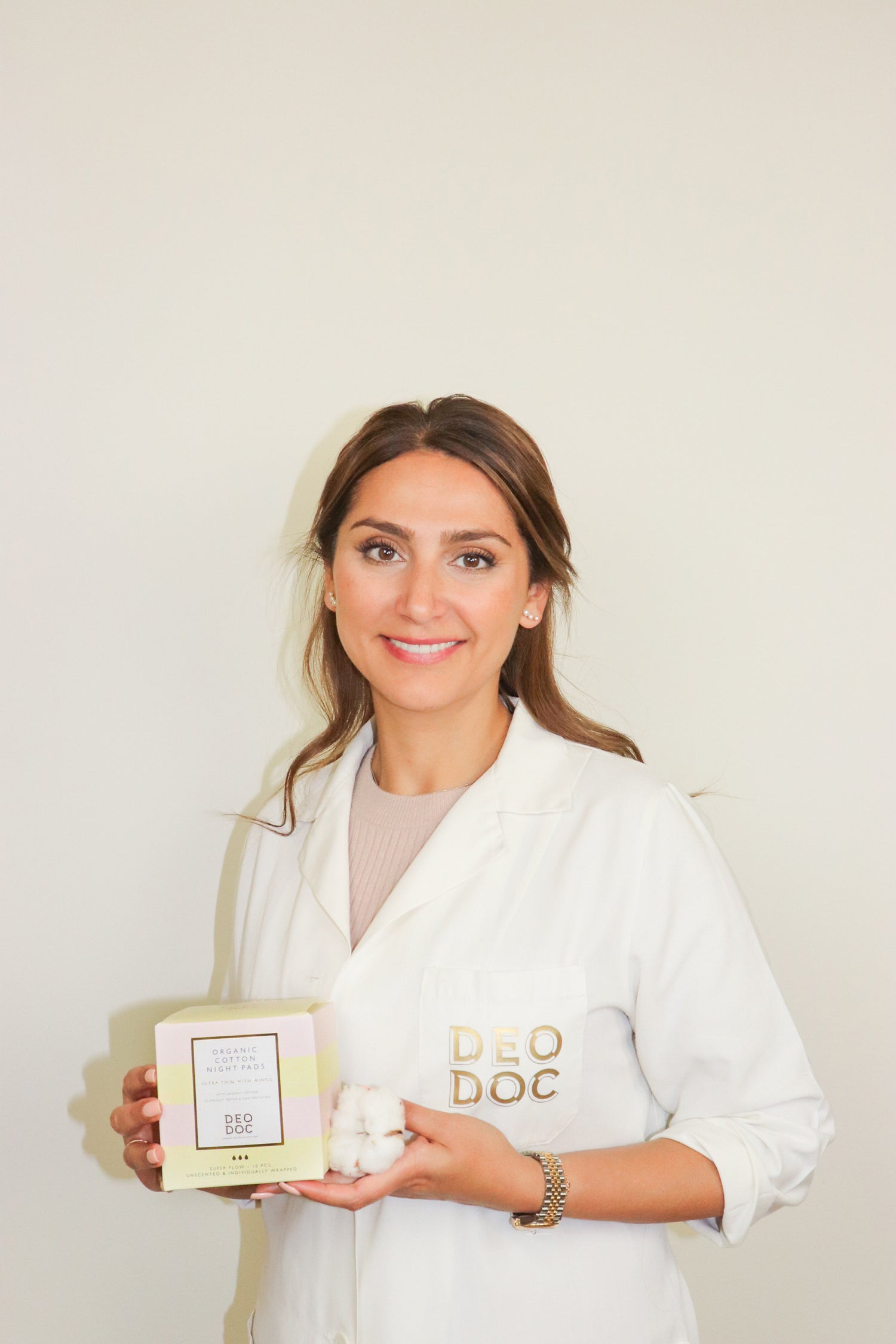 Doctor's Corner
"Studies show that 15% of women's OB/GYN visits are due to irritation caused by menstruation care products. The primary cause being pads and panty liners produced from synthetic fibers and plastic. As doctors, we recommend to avoid plastic and synthetic fibers in contact with your most intimate skin. Therefore we recommend using menstruation care products made by 100% organic cotton."

-Dr. Hedieh Asadi, Medical Doctor
FAQs
DO THE PADS CONTAIN ANY SYNTHETIC MATERIALS?

There are no synthetic materials used in our pads. Top sheet + core made with 100 % organic cotton and biofilm layer, wrap and adhesive; compostable and biodegradable.
CAN DEODOC PADS IRRITATE THE INTIMATE AREA?

Synthetic materials are the most common cause of irritation from pads. DeoDoc pads are made out of 100% organic cotton.
WHAT DOES 100% ORGANIC COTTON MEAN?

It means that DeoDoc pads contain zero synthetic materials.
HOW MANY PADS ARE IN A BOX?
What about the planet?

Choosing period care products in 100% organic cotton is much better for both you and the planet.